Alternate Energy
Mobility
Energy Independence
Indi Energy, a DRDO Dare to Dream 3.0 and National Startup Award winner, is an energy storage startup from India involved in the development and commercialization of Sodium-ion batteries and their components such as Hard Carbon (BioBlack™), Sodium-ion cathode, Sodium-ion electrolyte, etc.
Our Sodium-ion batteries are cost-effective and in line with the UN Sustainable Development Goals. As an alternative to lithium-ion batteries and lead-acid batteries, Indi Energy's Sodium-ion batteries are safer and more sustainable and will indeed prove themselves to be a 'Common Man's Battery'!'
Learn More
Our Story
If left unaddressed, the energy crisis that engulfs our world is here to stay. Unforeseeable geopolitical tensions and rapid inflation, coupled with the inevitable exhaustion of non-renewable sources of energy and their hazardous impact on our environment, have made it imperative that something needs to change. The issue extends far beyond our present existence, as it is about the future of mankind as well.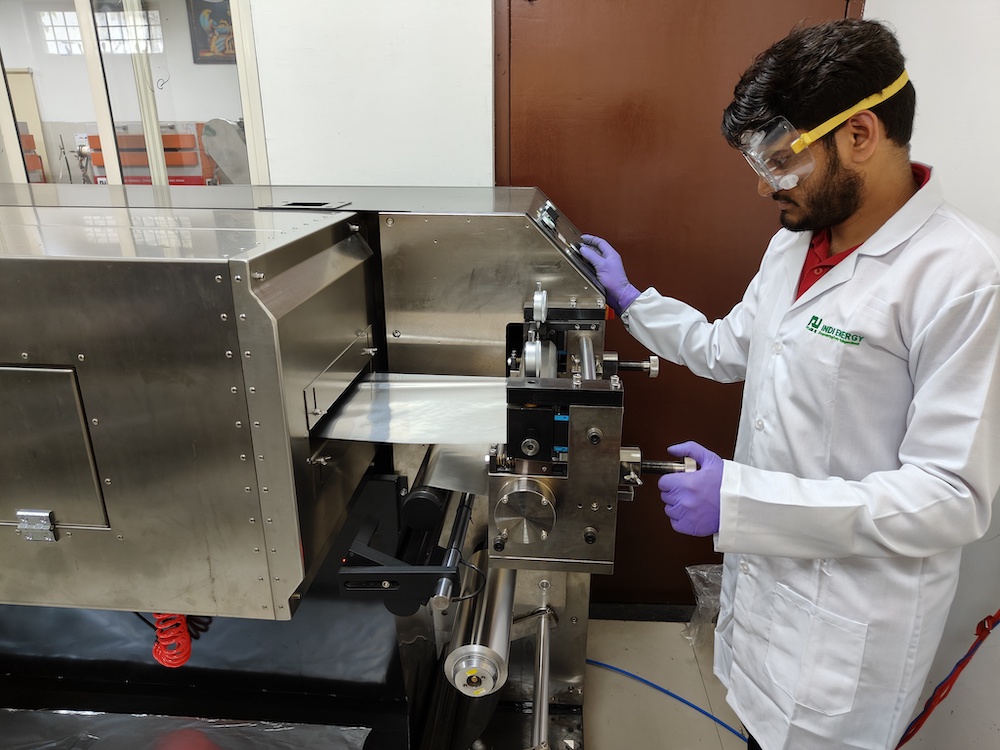 This inspired four IIT-Roorkee scientists and engineers to develop India's first indigenous Sodium-ion Batteries, a sustainable energy storage innovation, and establish Indi Energy, which is housed at IIT-Roorkee's TIDES Business Incubator.
Meet the team
Powering the Future Responsibly & Efficiently
Why should you choose Indi Energy's
Sodium-ion Batteries?
Stellar Performance

Indi Energy's Sodium-ion batteries have an energy efficiency of 90–95% and a cycle life exceeding 2000 cycles, all while being cost-efficient.

Exceptional Safety

Indi Energy's Sodium-ion batteries handle high-rate charging and discharging without thermal runaway, ensuring safety from overheating, fire, or explosions.

Sustainable Technology

Indi Energy's Sodium-ion batteries are a versatile, sustainable, and efficient energy storage solution, offering customization, rechargeability, and recyclability.
Our Products
Transform your business today! Take a Step Towards a Sustainable Future with Our Eco-Innovative Solutions.
Empowering the world to become a self-sufficient green economy by providing Reliable, Efficient, Cost-effective & Tailored Energy Storage Solutions
View Gallery
Blogs & Media
Insights and Innovations: Exploring the Sustainable Energy Landscape with Indi Energy
[tek_contactform contact_form_id="5208″ contact_form_style="full-width-cf" contact_form_bg="" contact_form_label_color="" css_animation=""]